Comics Industry Mourns Len Wein, Remembers his Legendary Career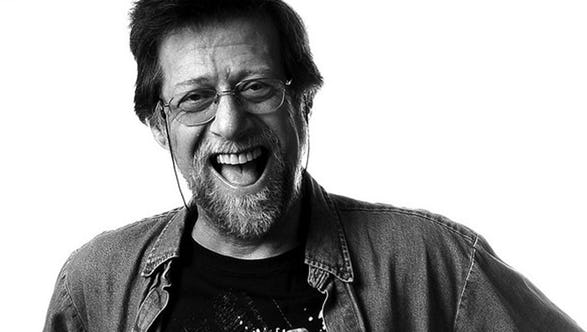 News broke Sunday afternoon that legendary comic book writer and editor Len Wein had passed away at age 69, and tributes quickly followed from industry professionals and the publishers of his most famous creations.
Wein co-created Wolverine with John Romita, Sr. for Marvel Comics in 1974, and co-created major X-Men characters Storm, Colossus and Nightcrawler with Dave Cockrum in 1975. Marvel released a statement on Sunday, stating, "We are deeply saddened to hear of Len Wein's passing, and send our deepest condolences to his friends and family. Len's contributions to the Marvel Universe as writer, editor, and member of the Marvel family will never be forgotten. He will be missed."
RELATED: Len Wein, Legendary Comics Writer and Editor, Dies at 69
At DC Comics, Wein co-created Swamp Thing with Bernie Wrightson in 1971, the Christopher Chance version of Human Target with Carmine Infantino in 1972 and Batman supporting character Lucius Fox with John Calnan in 1979; along with editing Alan Moore and Dave Gibbons' seminal miniseries Watchmen. DC published an obituary on its website on Sunday, with words from President of DC Entertainment Diane Nelson, President & Chief Creative Officer Geoff Johns and DC Entertainment Publishers Jim Lee and Dan DiDio.
"Len Wein was one of the most welcoming people and legends in comics from the moment I joined DC eight years ago," Nelson is quoted. "He wrote or edited almost every major DC character — there's hardly a facet of DC's world that Len didn't touch. I, DC and the industry will miss him and his talent very much. Our love and prayers go out to [Wein's wife Christine Valada], his family and his fans."
"Saddened to hear of the passing of my long time friend and colleague Len Wein," DiDio is quoted. "He was a constant source of inspiration and his spirit and creativity was something every professional should aspire to. He will be missed by many but his work will continue to entertain for generations."
Dozens of comic book professionals took to social media to express their appreciation for Wein's work and mourn his passing. Neil Gaiman, writer of Sandman and American Gods, wrote on Twitter of his personal relationship with Wein, stating, "Len Wein. He wrote Swamp Thing, Phantom Stranger, & my favourite Batman stories. He showed 12 year old me that comics could be literature. Len Wein was the editor who brought the British creators to DC. He was one of the nicest people I've met, in 30 years in comics."
Watchmen artist Dave Gibbons remembered Wein on Twitter, saying he was reminiscing about working with him this past weekend at Rose City Comic Con in Portland. "Sorry to hear that Len Wein has passed away. Was only talking about our time on Green Lantern together earlier today at #RCCC2017."
Brian Michael Bendis, who wrote many of Wein's creations during his lengthy X-Men run, wrote on Twitter, "Len Wein, co-creator of WOLVERINE and SWAMP THING & more responsible for the x-men you love than he gets credit for. Thank you. #RIP." Julie Benson, co-writer of DC's Batgirl and the Birds of Prey, wrote on Twitter of Wein's recent health struggles, "No no no no. Len Wein passed away?! I knew he was in and out of surgery, this is just terrible news. What a loss for the comics industry." Scott Snyder, who wrote Swamp Thing for DC Comics from 2011 to 2013, tweeted, "Extremely saddened to hear of Len Wein's passing. Incredible writer, incredible person. Thank you Len for all you gave to us. RIP."
Beyond the comic book industry, actor Hugh Jackman, who portrayed Wolverine on screen in nine films between 2000 and 2017, shared a photo on Twitter of himself and Wein and wrote, "Blessed to have known Len Wein. I first met him in 2008. I told him — from his heart, mind & hands came the greatest character in comics."
Wein is survived by his wife, Christine Valada.