News Live-Action Akagi Series' 2nd Season Adds More Cast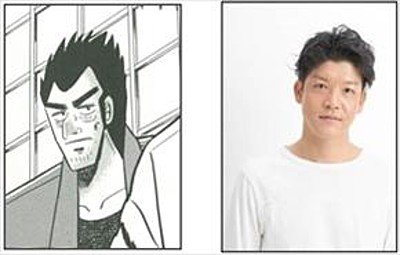 Tarō Suruga, Shinji Rokkaku, Hidekazu Mashima join series premiering October 13
The official website for the live-action drama series based on Nobuyuki Fukumoto's Akagi -Yami ni Oritatta Tensai- manga revealed new cast members for the series' second season on Wednesday. The new cast includes:
Tarō Suruga as Nangō, Akagi's partner who teaches him mahjong
Satoshi Jinbo as Yasuoka, reprising the detective role from the previous season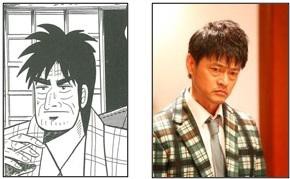 Shinji Rokkaku as Ryūzaki, Akagi's first opponent in the yakuza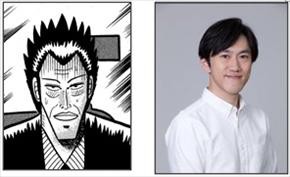 Hidekazu Mashima as Yagi, a gambler who covers for Ryūzaki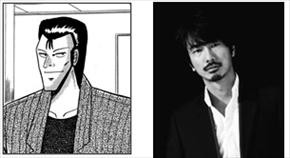 The new series is titled Akagi "Ryūzaki, Yagi-hen" "Ichikawa-hen" (Akagi "Ryūzaki, Yagi Arc" "Ichikawa Arc") and it is a continuation of the 2015 live-action series. Kanata Hongou will again play the title character Shigeru Akagi. The series will premiere on the SKY PerfecTV! station on October 13 at 9:00 p.m.
The first 10-episode television series premiered in July 2015 on SKY PerfecTV!, and Crunchyroll streamed the show. It adapted the story episodes from the original manga from volume 8 onward, and used CG to recreate Fukumoto's signature vivid depictions of psychological moments and mahjong moves.
The Akagi manga series begins on one stormy night, when Nangō is playing a game of Mahjong with the local yakuza. Soon, he finds himself on a losing streak. If Nangō loses, he will have to pay with his life. Suddenly, a young teenaged boy, Shigeru Akagi, barges in, drenched from the rain. After watching a couple of games, he offers to replace the struggling Nangō. At that moment, a new legend is born.
Fukumoto launched the ongoing manga series in Takeshobo's Kindai Mahjong magazine in 1992 and it will end in February 2018. The manga inspired a 2005 television adaptation by anime Studio Madhouse, and Crunchyroll streamed the anime starting in 2013. Fukumoto's gambling manga Kaiji also inspired two television anime and two live-action films.
Sources: Comic Natalie