News Yakuza Studio's Fist of the North Star Game Trailer Reveals February 22 Release Date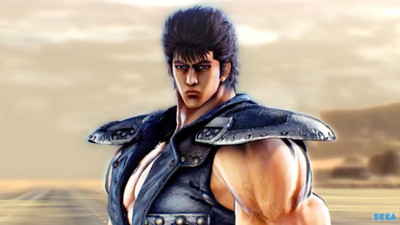 Game to feature manga characters, original characters
Sega announced during Sony's PlayStation press conference at Tokyo Game Show 2017 on Tuesday that its Fist of the North Star (Hokuto no Ken) PlayStation 4 game, Hokuto ga Gotoku, will ship in Japan on February 22, 2018. Sega also debuted a trailer, which begins at 54:05 in the video below.
Yakuza Studio is developing the game in the vein of its Yakuza titles. The game takes place in the world of Fist of the North Star, and will feature a completely original story. The game will feature familiar characters from Fist of the North Star, and will also feature new characters that original manga artist Tetsuo Hara is designing for the game.
Takaya Kuroda, who plays Kazuma Kiryū in the Yakuza games, will voice Kenshirō in the action adventure game.
[Via: Hachima Kikō]