News UQ Holder! Magister Negi Magi! 2 Manga Gets 2 More Original Anime DVDs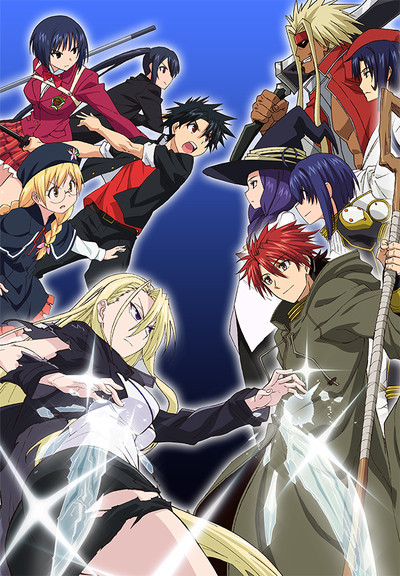 Bundled with manga's 16th, 17th volumes after TV anime premieres this fall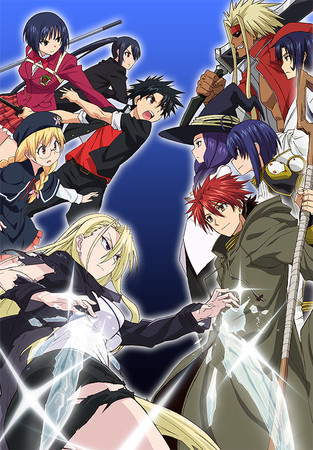 Manga creator Ken Akamatsu announced on Friday that his UQ Holder! Magister Negi Magi! 2 manga will inspire two more original anime DVDs after the upcoming television anime airs. The manga's 16th and 17th volumes will each have a limited edition that will bundle an original anime episode.
The manga's 14th volume already bundled an original anime DVD on September 8, before the main television anime premieres on October 2.
UQ Holder! is set in the world of Akamatsu's Negima! Magister Negi Magi manga, and takes place years after the earlier manga. The story centers on a boy named Touta who dreams of leaving his small town and moving to the city. However, he must first defeat his teacher, the immortal Evangeline.
The main cast includes:
Yuka Takakura as Touta Konoe Yuki Matsuoka as Yukihime Yūki Hirose as Kurōmaru Tokisaka Rina Satou as Negi Springfield Ai Kayano as Kirie Sakurame Yui Ogura as Karin Yuri Shiratori as Sayo Aisaka Natsuko Kuwatani as Yue Ayase Akemi Kanda as Asuna Kagurazaka Akeno Watanabe as Chachamaru Karakuri Yui Horie as Makie Sasaki Miho Sakuma as Mana Tatsumiya Mamiko Noto as Nodoka Miyazaki Junko Minagawa as Ayaka Yukihiro Akira Ishida as Fate Averruncus Sayaka Harada as Shinobu Yūki Akari Kitō as Mizore Yukihiro Tetsuya Kakihara as Ikkū Ameya Shunsuke Sakuya as Jinbei Shishido Yuuki Kaji as Gengorō Makabe Rikiya Koyama as Jack Rakan Daisuke Ono as Ku:nel Sanders
Youhei Suzuki (Urara Meirochō, Is It Wrong to Try to Pick Up Girls in a Dungeon? Sword Oratoria) is directing the anime at J.C. Staff. Akamatsu himself is in charge of the series scripts alongside Shogo Yasukawa (Food Wars! Shokugeki no Soma, Alderamin on the Sky). Masahiro Fujii (Hayate the Combat Butler, The Familiar of Zero) is designing the characters, and EGG FIRM is producing the series. Yuka Takakura, Yūki Hirose, Ai Kayano, Yui Ogura, Sayaka Harada, and Akari Kitō will perform the theme song "Happy ☆ Material."