Preacher Co-Creator Steve Dillon Remembered with Charity Sketchbook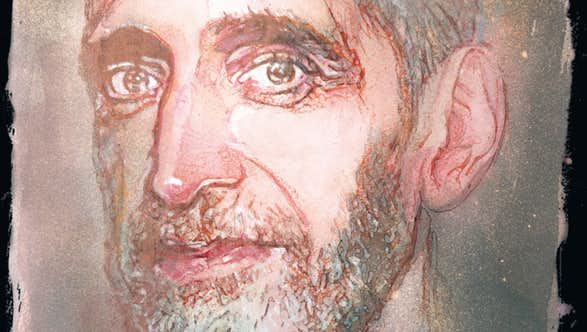 Next month marks a year since the loss of celebrated comic book artist Steve Dillon, the co-creator of DC/Vertigo's Preacher and the illustrator of acclaimed stories in The Punisher, Hellblazer and 2000 AD.
To mark his passing, a sketchbook in honor of his memory will be on sale next week at the New York Comic Con, featuring black-and-white pieces from 32 different artists and with 100 percent of the proceeds benefiting The Hero Initiative, Dillon's preferred charity.
RELATED: Garth Ennis Remembers Steve Dillon, 'My Good and Dear Friend'
The Steve Dillon Memorial Charity Sketchbook will have a cover by legendary artist Bill Sienkiewicz, a portrait of Dillon, and a back cover by American Vampire artist Rafael Albuquerque, featuring his take on the Saint of Killers from Preacher. Other artists contributing to the book include Jill Thompson, Jeff Lemire, Cliff Chiang, Duncan Fegredo, Declan Shalvey, Tula Lotay, Sean Phillips and more, with an introduction written by Dillon's frequent collaborator and Preacher co-creator Garth Ennis.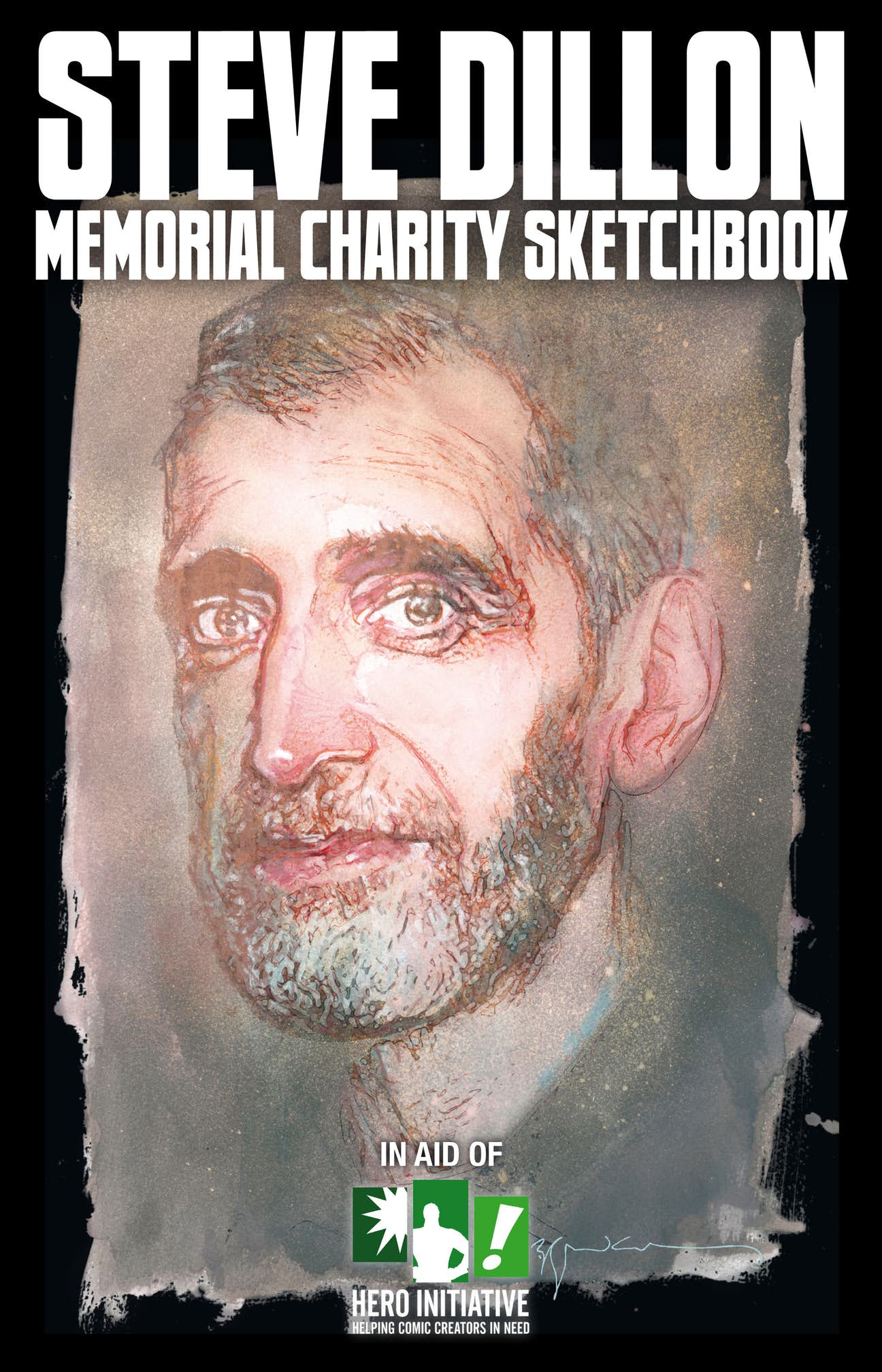 The book is limited to 2,000 copies and will be available at both New York Comic Con and the MCM Comic Con in London, for $10 or £10, with any remaining copies available on 2000 AD's online store. Purchases will also include prints of Hellblazer protagonist John Constantine by Sean Phillips and Jeff Lemire, and Dogwelder (from Hitman and co-created by Dillon) by Russ Braun. While not an official 2000 AD release, the book is supported by the publisher, and will be available a 2000 AD's booths at both conventions. DC Comics, Marvel, Panini UK and Alan Moore all granted permission for their copyrights to be used in the artwork featured in the release.
Here's the full list of creators contributing sketches: Duncan Fegredo, Cliff Chiang, Jill Thompson, Rafael Albuquerque, Chris Weston, Philip Bond, Kev Walker, John Higgins, Declan Shalvey, Goran Parlov, Glenn Fabry, Liam Sharp, John McCrea, PJ Holden, Jerry Paris, Al Davidson, Laurence Campbell, Steve Yeowell, Mike Collins, Kev Hopgood, Dom Reardon, Keith Burns, Giulia Brusco, Doug Braithwaite, Niko Henrichon, Richard Case, Will Simpson, Clint Langley, Dave Kendall, Tula Lotay, Sean Phillips, Jeff Lemire, Russ Braun.
Steve Dillon passed away on Oct. 22, 2016 at age 54, following complications after a ruptured appendix. His death was unexpected; he was the current artist on Marvel's The Punisher at the time of passing and had appeared at New York Comic Con earlier that month. The second season premiere of Preacher on AMC, which aired in June 2017, was dedicated to Dillon.
This year's New York Comic Con takes place Oct. 5 through Oct. 8 at the Javits Center in New York City. MCM Comic Con happens OCt. 27 through Oct. 29 at ExCeL London.