News Saiyuki Manga Gets New Stage Musical in Fall 2018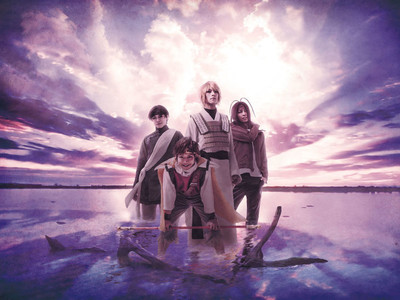 Shun Mikami, Mitsuru Karahashi return as Kōmyō Sanzō, Ukoku Sanzō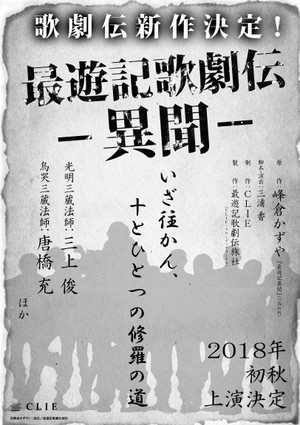 An event for the stage musicals of Kazuya Minekura's Saiyuki manga revealed on Sunday that a new stage musical, titled Saiyuki Kageki-den -Ibun-, will run in early fall 2018.
The story is set 400 years before the events of the main story at Taisōji, a priest training temple known as the greatest in Shangri-La. The musical will star Shun Mikami as Kōmyō Sanzō and Mitsuru Karahashi as Ukoku Sanzō. Both actors will reprise their roles from previous musicals.
Kaori Miura will again direct the musical and write the script.
A series of live-action "Bullets" shorts premiered at the Saiyuki Festa 2017 event in January to mark the original manga's 20th anniversary. The 10 video shorts, which star the musicals' cast, shipped on the Saiyuki Kagekiden the Movie -Bullets- DVD on June 28.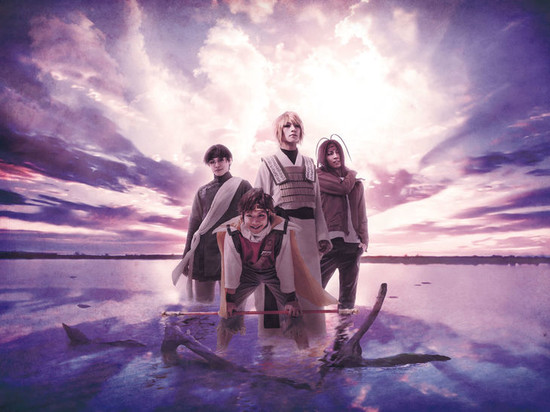 The most recent stage musical adaptation for the franchise, Saiyuki Kageki-den -Reload-, ran in September 2015. The manga inspired the Saiyuki Kageki-den -Burial- musical in January 2015, as well as the Saiyuki Kageki-den -God Child- musical in May 2014. The Saiyuki Kageki-den -Dead or Alive- musical ran in 2009, and the Saiyuki Kageki-den ~Go to the West~ musical debuted in 2008.
The original Saiyuki manga series has also spawned the Saiyuki Gaiden and Saiyuki Ibun manga spinoffs, as well as three other television anime series, an anime film, and three OVA series. The Saiyuki Reload Blast sequel manga launched in Comic Zero Sum in 2009, but Minekura slowed down her publication of the manga in 2013 due to her health. The second volume of the series shipped on August 31.
The Saiyuki Reload Blast anime premiered on July 5. Crunchyroll streamed the series as it aired, and Funimation offered a simuldub.
Source: Comic Natalie