This May Be the Greatest Batman: The Dark Knight Returns Cosplay You'll Ever See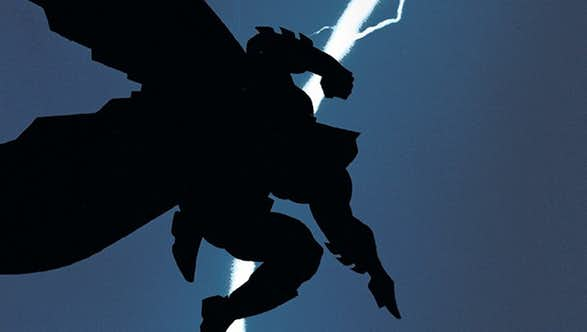 Every year there are articles covering the best cosplay outfits at Comic-Con International in San Diego, and rightly so — it's arguably one of the most remarkable showcases of fans dressing fabulously. But this year the best fan-made costumes may go to Frank Miller's Batman and Robin (Carrie Kelley) from The Dark Knight Returns.
Instagram user mark_knight_rises, in a photo credited to Jason Laboy, posted an image from Atlanta's Dragon Con convention of the superhero duo that will surely leave criminals shaking in their boots.
RELATED: Gotham S5 Set Photo Teases a Classic Dark Knight Returns Foe's Arrival
What's your name? Carrie…Carrie Kelley …ah… Robin! Carrie Kelley @vixiecosplay 📷 @jasonlaboyphotography. #batman #batgirl #batmancosplay #batgirlcosplay #dcu #dccomics #cosplay #cosplayer #carriekelley #carriekellycosplay #robincosplay #discojetfighter #dragoncon #dragoncon2018 #megacontampa #megacontampabay #megacontampa2018 @dragoncon @gamercomicexpo @megacontampa #tdkr #frankmiller #frankmillerbatman
Mark Robards, posing alongside fellow cosplayer vixiecosplay, has brought a Frank Miller-inspired tableau of Batman and Robin to life in spectacular fashion. A quick glance at both subjects' accounts shows they are experienced at donning super threads at a high level, with other shots from recent conventions including Mark as Deadpool and vixiecosplay as Spider-Man.
Dragon Con, which has been in operation since 1987 and pulls in attendance that has reached over 80,000 in recent years, is already scheduled to take place once again in Atlanta from August 29 to September 2, 2019. If you're expecting to wear something that could even hope to compete with this year's Batman and Robin, it's time to get your costumes started.