Flash Annual Will Bring Back Two Major Characters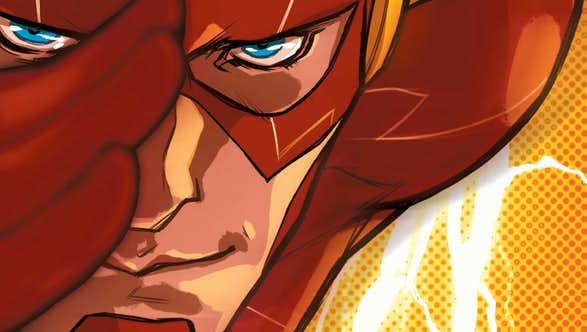 SPOILER WARNING: The following article contains spoilers for the upcoming Flash annual, which will release in January.
Joshua Williamson's upcoming Flash annual in January will deal with the death of Wally West in September's Heroes in Crisis #1. At DC's New York Comic Con panel this weekend, the writer of Flash and Justice League Odyssey let slip that Bart Allen and August Heart, Barry's former friend who gained speedster powers of his own in the first arc of Flash Rebirth, will return to the comic.
Although Barry did his best to train him, August eventually became the speedster villain Godspeed and killed off several other citizens of Central City that gained speed powers. After spending time in jail, he escaped when Barry requested his help in stopping a lightning storm from destroying the city.
RELATED: DC Announces Bendis-Curated Imprint, Wonder Comics
Bart's appearance in the annual will precede his appearance in Young Justice, which was also unveiled this weekend. Bart will join fellow teen heroes Tim Drake and Conner Kent, the Robin and Superboy who made up the original iteration of Young Justice of which Bart was a part.
Williamson also said Barry will have to tell Iris West of her nephew Wally's death, saying, "[it's' the saddest things I've ever had to write in my life….it's really highly emotional.".
KEEP READING: DC Announces The Flash: Year One