19 Most Perverted Female Anime Characters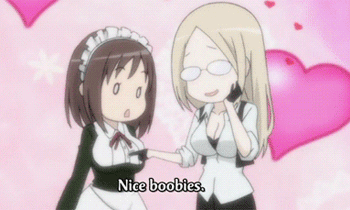 One the best thing about anime perversion is that it holds to no gender barrier.
For this list, we'll be looking at the women in anime who enjoy the finer things in life: squeezing another girl's breasts to say hello, making it a life goal to bed hundreds of men, wearing panties over their faces or just writing hot steamy, fan fiction.
Now check out the Top 19 Female Anime Perverts:
1. Momo Deviluke - To LOVE-Ru
Momo is above all else highly perverted, a side of herself which she doesn't show to others in school and also she has fantasies of doing perverted things to guys! Also her weakness is her tail.
2. Rias Gremory - High School DxD
3. Chizuru Minamoto - Kanokon
4. Riko Suminoe - Kiss X Sis
Riko wanted a computer to watch port with her sister and she also does perverted things to her little brother!
5. Yamada - B Gata H Kei
This girl is always to perverted things to this one guy because... it's her first time.
6. Anna Nishikinomiya - Shimoneta
7.Kuroko Shirai - To Aru Kagaku No Railgun
8. Kajou Ayame - Shimoneta
By the looks of it, she has the mind of an amazing perfect pervert.
9. Rika Shiguma - Boku wa Tomodachi ga Sukunai
She is a beautiful scientist that's... extermly perverted. She just messes up and wants to rape a poor boy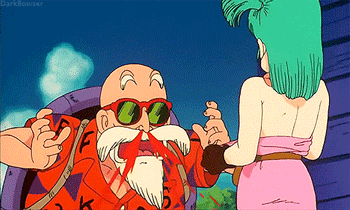 15 Biggest Male Anime Perverts of All Time
20 of the Most Perverted Anime Series You Should Never Watch With Friends
10. Maria Naruse - Shinmai Maou no Testament
11. Kousaka Kirino - Oreimo
12. Haruhi Suzumiya - The Melancholy of Haruhi Suzumiya
Haruhi is very perverted by grabbing bobs and framing guys to do perverted things and blackmail them!
13. Yaya - Unbreakable Machine-Doll
14. Miwako Mizukoshi - Hen Zemi
20 Female Characters That are More Impressive Than Lead Roles in Anime Top 10 Coolest Female Characters in Anime
15. Nobara Yukinokouji - Inu x Boku SS
Omg, this woman has so many fetishes like wow. "Lemme touch your kneesocks thighs" ; Definitely perverted!!
16. Hana Midorikawa - Prison School
17. Nyaruko - Haiyore Nyaruko-san
18. Yukari Sendo - Rosario + Vampire
This sneaky little witch is always grabbing bobs of many females because you know... she is flat chested.
19. Miyamae Kanako - Maria†Holic
If you like this post, feel free to share it with your friends.
(source:aminoapps)