News Bungo Stray Dogs: Dead Apple Unveils New Character Tatsuhiko Shibusawa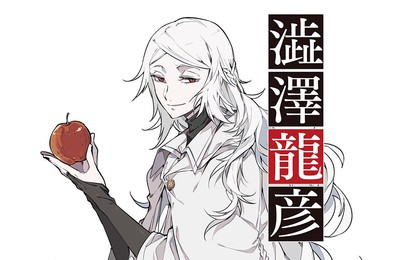 Film opens in early spring 2018
The official website for the Bungo Stray Dogs anime franchise revealed a new character for the Bungo Stray Dogs: Dead Apple anime film on Sunday. The new character Tatsuhiko Shibusawa is named after the Japanese writer and translator of the same name. Sango Harukawa drew the below visual of the character. The announcement did not reveal the character's voice actor.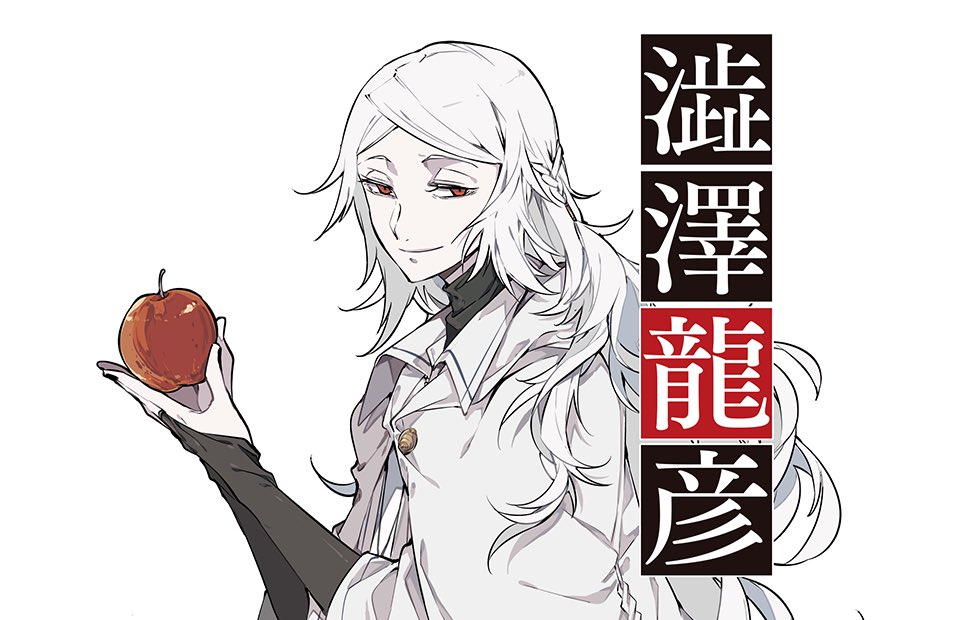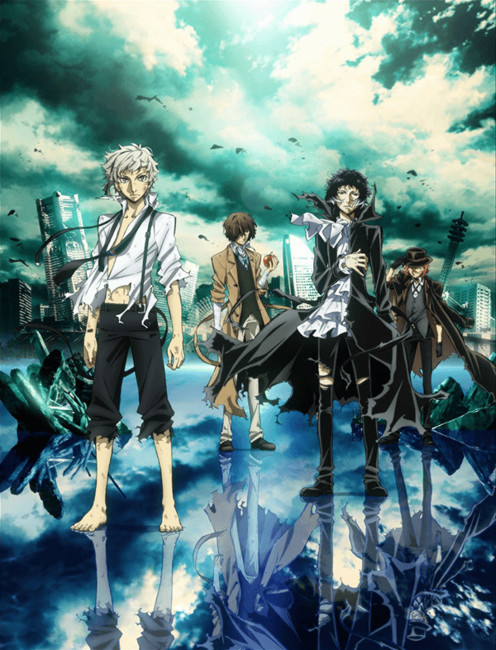 Bungo Stray Dogs: Dead Apple will open in Japan in early spring 2018.
The website lists the following four returning cast members:
Yūto Uemura as Atsushi Nakajima Mamoru Miyano as Osamu Dazai Kensho Ono as Ryūnosuke Akutagawa Kishō Taniyama as Chūya Nakahara
The catchphrase for the film on the website reads, "Wounds that won't disappear, those are superpowers."
Takuya Igarashi is returning to direct the film at BONES. Yoji Enokido is returning to write the film, in collaboration with original manga writer Kafka Asagiri. Nobuhiro Arai is returning as character designer and chief animation director, Fumihiro Katagai is the mechanical designer, and Taku Iwasaki is returning to compose the music. Kadokawa Animation is distributing the film.
Other staff members include:
Art Director: Yumiko Kondou Assistant Art Director: Hiroko Tanabe (Kusanagi) Color Key: Yukari Goto Director of Photography: Tsuyoshi Kanbayashi Editing: Shigeru Nishiyama Sound Director: Kazuhiro Wakabayashi Sound Production: Glovision
GRANRODEO, the band that performed the first television anime's opening theme song, is returning to perform the opening theme song for the film. Luck Life, the group that performed the ending theme songs for both anime seasons, is returning to perform the film's ending theme song.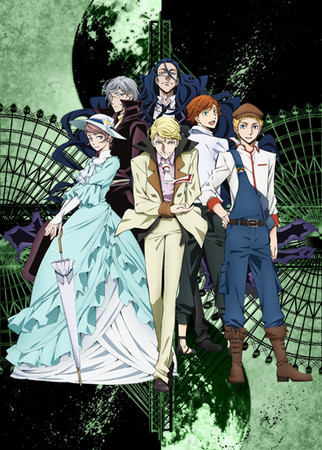 The first television anime adaptation of Kafka Asagiri and Sango Harukawa's Bungo Stray Dogs manga aired in April-June 2016, and Crunchyroll streamed the series as it aired in Japan. The anime's second 12-episode series aired from October-December, and Crunchyroll again streamed the series as it aired. Funimation and Crunchyroll plan to release the series on home video with an English dub.
The manga is also inspiring a stage play adaptation and a smartphone game. An OVA shipped with the manga's 13th compiled volume on August 4.
The "battle action" story centers around a league of literary figures with supernatural powers. For example, in real life, Ryūnosuke Akutagawa wrote acclaimed stories that inspired Akira Kurosawa's Rashōmon film and the Aoi Bungaku Series anime's Jigoku Hen (Hell Screen) arc. In Bungo Stray Dogs, he has the power to transform and manipulate his cloak into a monster-like entity. Together, some of these writers solve mysteries as part of the "Armed Detective Agency," while others appear as antagonists.
Yen Press published the fourth volume of the manga in English on September 19.
[Via Nijimen]