Uncanny X-Men Annual Teases Return of Major, Long-Missing Character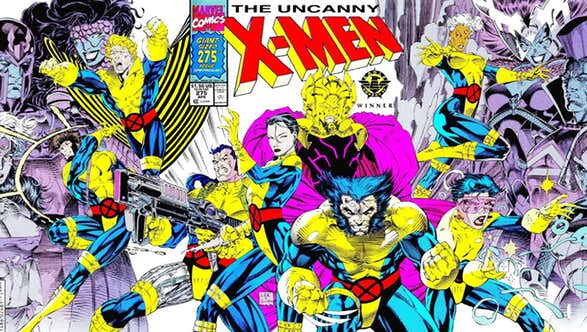 Uncanny X-Men is returning to the Marvel Comics stable this November, and fans have even more drama to look forward to when that book's first annual launches in 2019, as group editor Jordan White has teased the return of Cyclops.
Speaking at New York Comic Con's X-Men panel, White announced Uncanny X-Men Annual #1, by Ed Brisson and Carlos Gomez, will arrive in January. The cover art features many versions of Cyclops, with White teasing that the solicit for the issue is, "Cyclops — dead or alive?"
RELATED: Joe Quesada Draws Almost Everyone for Uncanny X-Men #1 Variant Cover
Scott Summers aka the leader of the X-Men has endured quite a torrid last few years, having killed Professor Xavier under influence of the Phoenix Force and eventually dying due to Terrigen poisoning in 2016's Death of X.
Although the character hasn't yet been resurrected, recent events the X-Men universe — including both Jean Grey and Xavier returning from the dead, Magneto breaking bad and a young Cable hunting the original X-Men in Extermination — may provide the right backdrop to bring the character back into the fold.
KEEP READING: Marvel Unveils Uncanny X-Men #1 Cover by Rob Liefeld
If Cyclops does return from the dead, it's not entirely clear how he will do so at this time. Additionally, whether the character's experience with death will have changed him for better or worse is also unknown. A younger version of the character joined the Marvel Universe in 2013's All-New X-Men #1.